Jean Dethier, curator Centre Pompidou Museum, Paris (France)
"I am amazed and seduced by the diversity and quality of all the different facets of Robyn Sharp's artistic creativity: both with clay, pencils & painting and now with "found objects". She is very eloquently yet sensually inspired by the powerful beauty of Nature in Australia where she lives at the heart of the rain forest and wild life".
---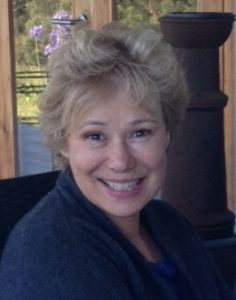 I studied art since the 1970's, living/exhibiting in Sydney; Los Angeles; Toronto; Paris; London. Specializing in Oriental art, especially Chinese and Japanese, my range of reference broadened enormously after working in different countries, visiting galleries and museums on four continents.
I enjoy many mediums and styles, but particularly ceramic sculpture. Sculpting in clay and carving in stone, an artist prepares by sketching, drawing & painting. I love these mediums too. My work has always been an expression of the beauty of the human form & a special place – Foxground.
I hope to give pleasure and prompt calm reflection and insight in others through these pieces. Recently, my work has evolved to take on an edge, a shift of energy, a figure about to move or one that has been restrained in some way. These pieces, still beautiful, provoke questions and a search for the stories behind the image.
Since living in Foxground, I have been inspired to capture the natural beauty of plants around me, pure water from the escarpment, abundant wild life of birds and animals and the tranquility of the rainforest. And to compare these with our aspiration to free ourselves from the degraded search for more and more possessions, and more and more ways of avoiding issues which really matter.
The found objects, bone, stone, wood, oxidised metals, and all kinds of discarded detritus have been located lying in this rainforest or have been dug up from a nineteenth century midden. They not only represent Foxground, they are Foxground. But now they have another creative life.
I am privileged to have these objects which afford me such opportunities as an artist.